Nova Siri Genetics, research and innovation company of strawberry and berry varieties, will be present this year at the Fruit Attraction which will be held in Madrid from 4th to 6th October..
"After two years of difficulty due to the pandemic - explains Carmela Suriano, EMEA director of the company - we have finally come back to be part of this this important event, which sees the presence of Iberian and international exhibitors from the agri-food sector".
Fruit Attraction, now in its 14th edition, represents for Nova Siri Genetics a discussion opportunity with the most important players in the strawberry and soft fruit sector, the core business of its breeding programme. The company considers it an opportunity to strenghten commercial relations with its partners and to make its cultivars known to operators from countries on the African continent, Asia and South America.
Nova Siri Genetics directs its research to new production and market needs, through direct and constant contact with operators in the sector. In fact through the NSG Network project the company gathers together the strawberry and soft fruit players, in order to respond in an innovative and effective way to the changing market requirements, sharing precious skills from the production phase in nurseries up to the fruit ripening.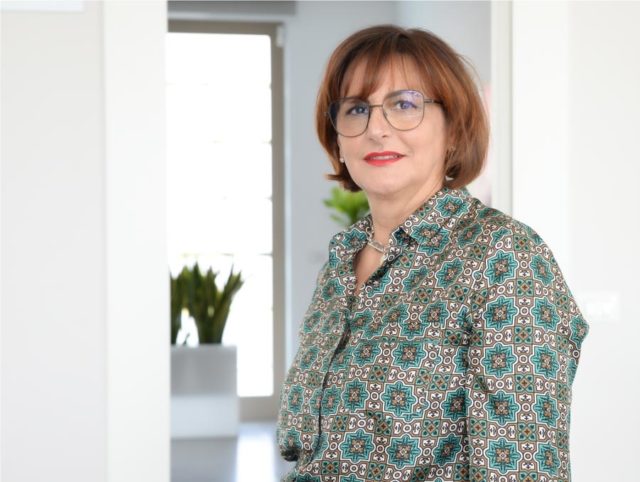 "The forecasts for the next campaign are very positive – continues Carmela Suriano - The demand for nursery material of our cultivars is growing and our market is expanding globally. Our varieties with low cold requirements are in fact widely used in many Mediterranean production areas, including Italy, Spain and Greece. Characterized by rusticity, earliness and fruits with excellent organoleptic characteristics, they are cultivated with low environmental impact techniques, ensuring gradual and abundant productions from the first winter months to summer. 
Furthermore, the company has recently launched its new website www.novasirigenetics.com/en, renovated in graphics and contents. It is designed to allow visitors to get to know the company in depth through images, videos, news and detailed information on its varietal offer and the activities carried out in the new research and experimentation centre. 
Nova Siri Genetics awaits you at Fruit Attraction from 4 to 6 October at stand n. 9G04B.